May 17th, 2013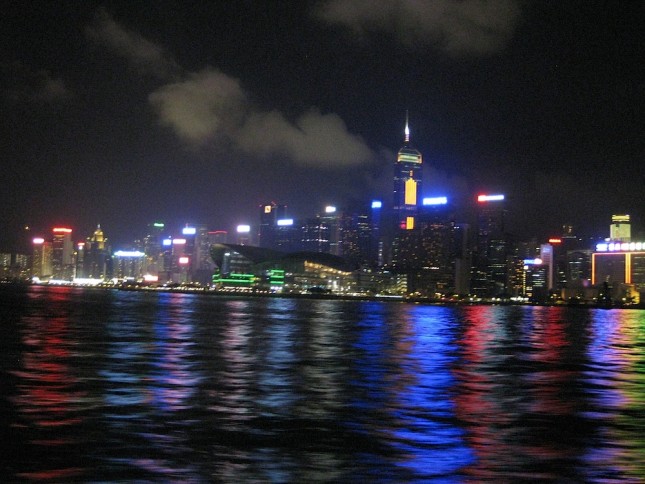 We love to fly through Hong Kong. Whenever we're headed to or from Yunnan, Chengdu, or even Vietnam, we try to book our flights through Hong Kong, and we always, always try to leave ourselves a long enough layover to pop into the city for dinner. When we're really lucky, we can give ourselves enough time in the city to turn our layover into a mini-trip. For those lovely overnight stays, we have a few favorite places that are almost always on our itinerary.
First, we stop for dinner at Yardbird in the Sheung Wan neighborhood. This little izakaya-cum-yakitori joint serves amazing Japanese dishes and lovely sakes to local expats and young Hong Kong creative types. We love it for the food, the drinks, and the energetic atmosphere, but perhaps most importantly for the fact that they don't take reservations, so we don't have to worry about whether our flight will be delayed or how long it will take us to get through customs or check in at our hotel. Whenever we get into the city, we can walk to the restaurant, put our names in for a table, and order drinks and snacks at the bar while we wait.
Following dinner, we might head to a cocktail spot like 001, a hidden speakeasy, or Quinary, a popular bar opened by the great Antonio Lai, but at the end of the evening, we always end up at a little snack stall on the corner of Hollywood Road and Peel Street for a bowl of sweet soup (black sesame, served hot, or coconut and tapioca, served cold), and a serving of sticky rice flour balls filled with nuts, coconut, and sugar.
In the morning, if we're pressed for time, we try to pick up a bit of dim sum at the Tim Ho Wan outlet in the MTR station in Central, but if we have a couple extra hours, we head to Australia Dairy Co. in Jordan (on the Kowloon side of the harbor). The macaroni soup topped with ham, Hong Kong style milk tea, fluffy toast topped with sweetened condensed milk, and cold milk pudding are the best breakfast combination ever invented.
Photos: Georgia Freedman (5)
✺