March 22nd, 2013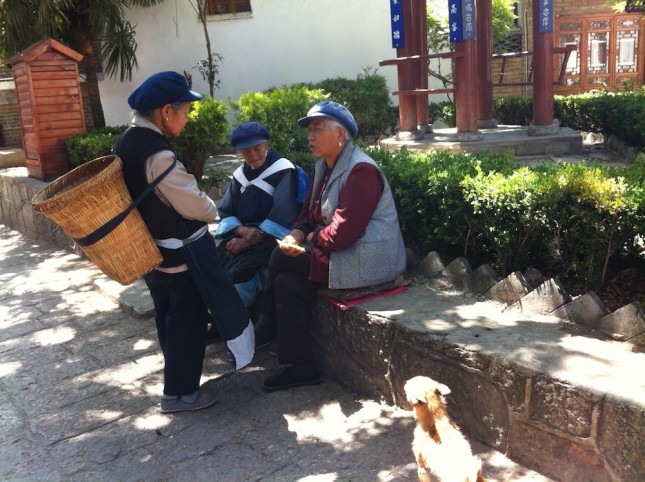 Lijiang gets a bad rap as a tourist trap, and the city itself has evolved into a big, modern town, but there are lots of wonderful places both in and outside the city that make it worth the trip. The city is the cultural center of the Naxi minority and home to many other groups from the Tibetans to the Yi, it is a great location from which to explore stunning mountains, and Lijiang Old Town is a World Heritage Site. And just because the area draws tons of tourists doesn't mean you can't find places to escape the crowds and relax.
Hotels
Lijiang has all kinds of luxury hotels and probably hundreds of hostels, from the Banyan Tree to the Crowne Plaza, all of which look beautiful but all of which also charge luxury prices. There are also some budget hostels, like Mama Naxi's Guesthouse and the Garden Inn, which offer private rooms for a low as $10 (though prices go up during the warmer seasons).
When I visited Lijiang, I was looking for somewhere outside of the main city so that I wouldn't be bothered by the noise of lots of backpackers and tourists (Western or Chinese) coming back late at night, and I lucked into the wonderful Bruce Chalet. Despite its less than poetic name, this was a lovely place to stay. It's a five minute walk outside of Shuhe Ancient Town in a small, quiet village of beautiful Naxi and Tibetan style homes, next to small farm fields. My room was very comfortable (and had a large bathroom with plenty of hot water—which was very nice in cold mornings in at this elevation). Bruce, a young Hong Kong native who is fluent and English, was incredibly welcoming and gave us tons of great advice. One morning he drove us to the base of a great hiking trail in a nearby village and invited us to go with him to a friend's wedding. And when I asked him how I could learn to make local foods, he set up a night for me to visit a friend's family where I learned make the region's most famous (and complicated) food, a tofu-like curd made from lentils.
Transportation
Because Lijiang is a famous tourist destination, it's full of taxis and easy to get around in. You can arrive by plane or bus or even train from Kunming (though the train takes a very long time between Dali and Kunming, so if you opt for the train, you might want to travel to Dali by car or bus first). Within Lijiang you can rent bikes, but many of the interesting destinations around the town are fairly far from each other. Most people end up taking cabs or cars that are available for hire, but because there are so many tourists, you should be prepared to pay more than you might think for a ride.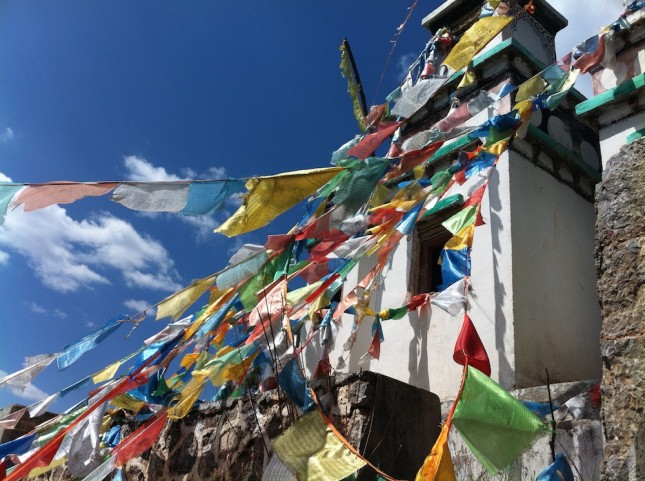 Sights
Lijiang is a popular launching point for hiking, and while many of the famous sights and the hikes to them are popular tourist attractions, there are also lots of quiet trails in the mountains that lead up to local temples, graveyards, and foraging grounds. Many of these areas can also be accessed by hiring horses from local guides who take groups up may of these trails.
Lijiang Old Town, which is designated as a World Heritage Site, has become quite a tourist trap in some places, filled with bars and hostels, and even fast food outlets. But even the crowded areas have some nice shops with souvenirs. And if you walk away from the main streets, there are lovely alleyways where locals gather and street vendors sell local bread and even a proper wet market for locals with little shops around it selling bowls, pots, etc.
Shuhe Ancient Town is like a mini version of Lijiang Old Town, with food vendors, shops selling local paper, handicrafts, and clothes to tourists, etc. It can be a nice stop after a day of hiking or as a place to pick up souvenirs.
Restaurants
Most of the meals I ate in Lijiang were at a little family-run place a few yards from Bruce Chalet. I didn't see a sign, but the place is a courtyard building with cherry trees in it, some birds hanging in cages, and a lovely cat. The family makes a variety of local dishes, like a plate of tiny deep-fried fish (a local specialty), greens stir-fried with dried chiles, etc.
I also had some lovely food in other places (and at locals' houses) that can probably be found in restaurants in the area. One particularly famous dish is Dried Pork Rib Hotpot (土猪腊排骨火锅 "Tu Zhu La Pai Gu"), which is generally considered a winter dish but can be found year round in some places. I also had chickpea jelly, (鸡豆凉粉 "jidou liang fen"), a local specialty that is similar to tofu but is made with chickpeas and lentils and has a gray hue and a taste that's similar to buckwheat. It's usually served cold, cut into slices and dressed with vinegar and chile sauce. You can also find the ingredient dried, in thin strips, and stir-fried, though this preparation is rarer.
✺