April 15th, 2016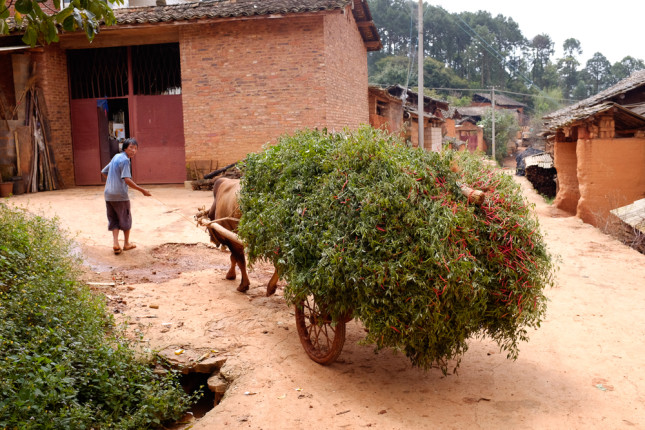 A few months ago, while we were in eastern Yunnan to see the famous vistas at Puzhehei, we took a day to look for a Miao village. While most of the members of China's Miao minority (known as Hmong in Vietnam and the U.S.) live in neighboring Guizhou, 11.7% live in southeast Yunnan, mostly in small farming villages.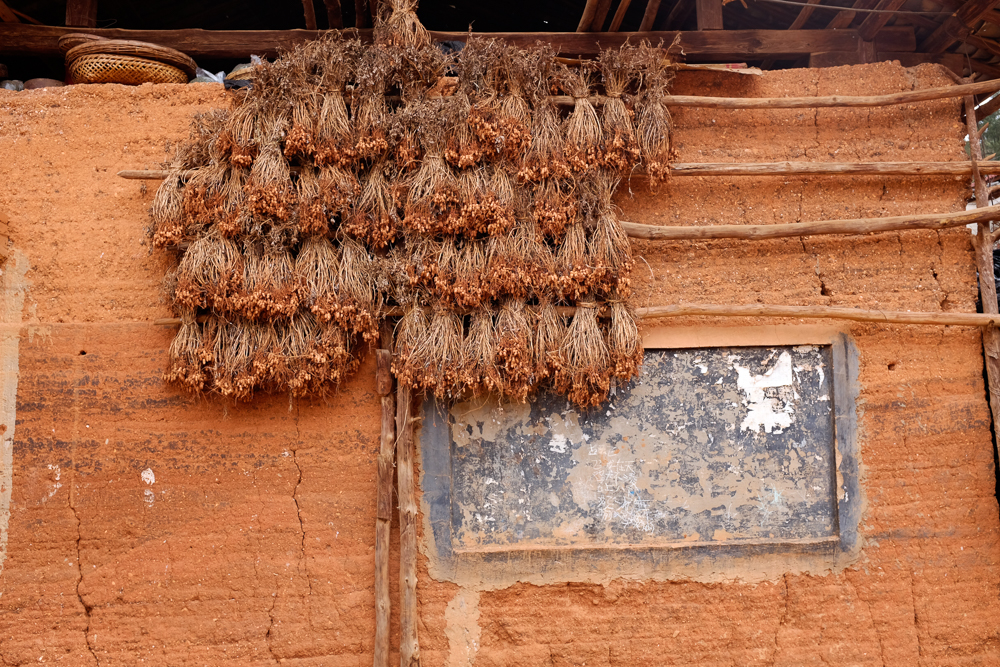 We drove around the countryside, looking for somewhere to stop, and eventually some locals we met along the road pointed us to the village of 石牛 (Shí Niú or Stone Cow), located down a red dirt road that was lined with thickets of sunflowers and climbing morning glory. The village was made up of just a couple dozen houses, and there were bundles of drying corn, chiles, and herbs hung along the outer walls of the houses. The only traffic on the road, other than our van, was a man with a cart pulled by a water buffalo and a mini dirt bike that the local kids were riding.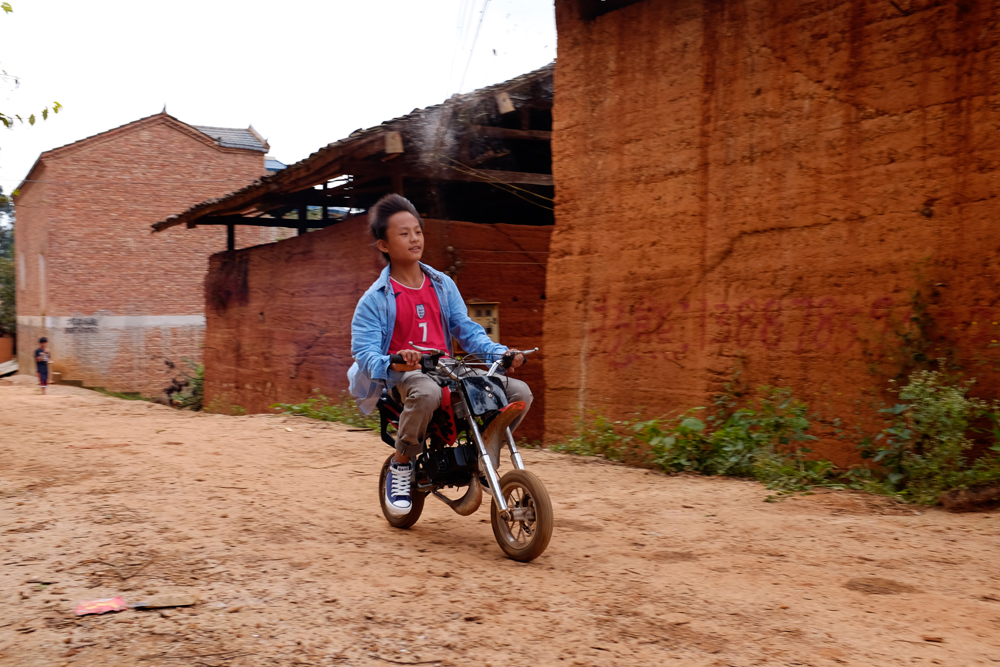 The villagers seemed a bit surprised to see a couple of Americans arrive, but they were very gracious when we explained that we just wanted to take a little walk. Some of the kids followed along with us, and an elderly couple invited us into an old wood and packed-earth house to show us their dinner of soft tofu with beansprouts, Chinese celery soup, stir-fried pork belly with fresh chiles, boiled pork, and pickled fern with broken rice. It was just the kind of rural farming town I had expected to find in this part of Yunnan, and a very nice break from the tourist-filled "ethnic villages" in the official Puzhehei Scenic Area.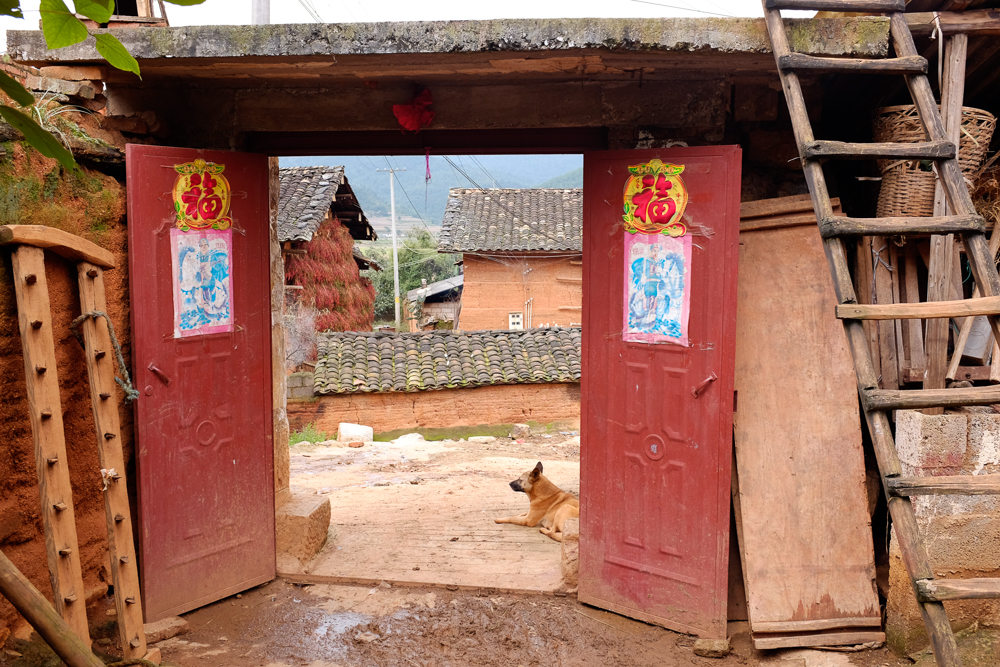 Photos: Josh Wand (4)
✺