March 21st, 2013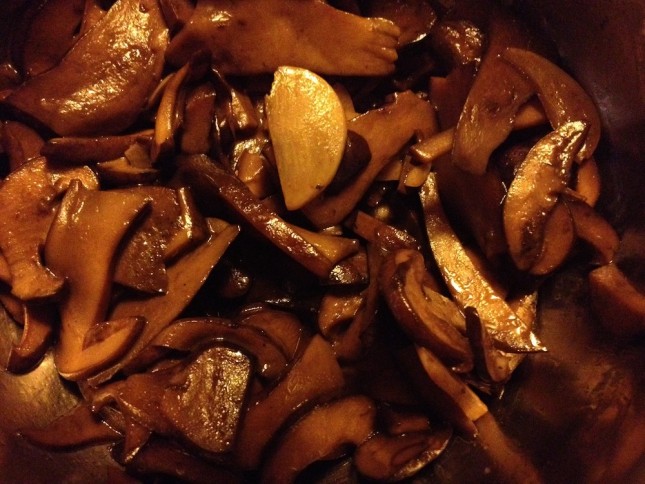 I first had this dish made with Yunnan's stunning "red mushrooms," a beautiful type of boletus that sports a watercolor-like combination of red and gold colors. This technique, however, works with almost any kind of mushroom and brings out their true flavors. It is a particularly good way to appreciate shiitakes and other earthy-flavored mushrooms.
13 oz mushrooms
2 tbsp vegetable oil
2 cloves garlic, thinly sliced
1/2 cup chicken broth
1/2 tsp salt
Wash and trim the mushrooms and slice them into 1/4 inch-thick slices. (The caps and stems can be sliced together or separately; different size mushrooms will dictate different approaches.) Heat the oil in a wok over medium-high heat, then add the garlic and stir-fry for about 15 seconds. Add the mushrooms and cook, turning and flipping a few times a minute, for approximately 4 minutes, until the mushrooms start to take on a sleek appearance and begin to look cooked through. Add the broth and salt, turn heat to high, and cook, stirring occasionally, until most of the broth has evaporated, about 3 minutes. Taste mushrooms and add more salt if necessary. Serve hot.
Photo: Josh Wand

✺