September 11th, 2013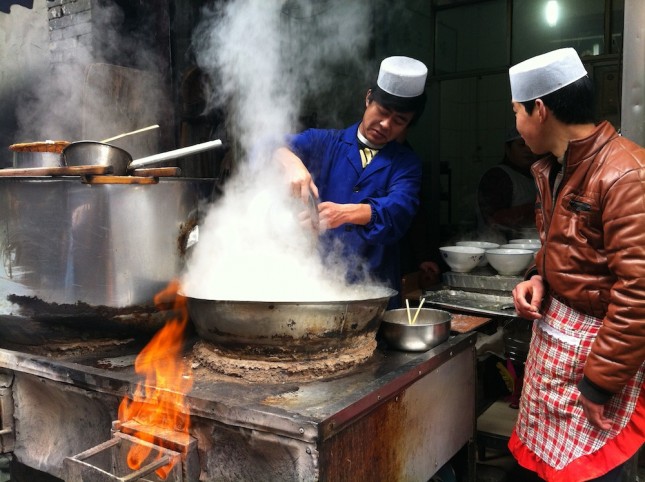 There are two things people travel to Xi'an for: the terra cotta warriors, and the food on Muslim Street. A while ago we took Josh's parents through Xi'an for just a couple days, and while I don't need to see the warriors again (as interesting as they are), I would definitely go back to eat on Muslim Street. Here are a few of the dishes the four of us tried in one long, multi-course lunch.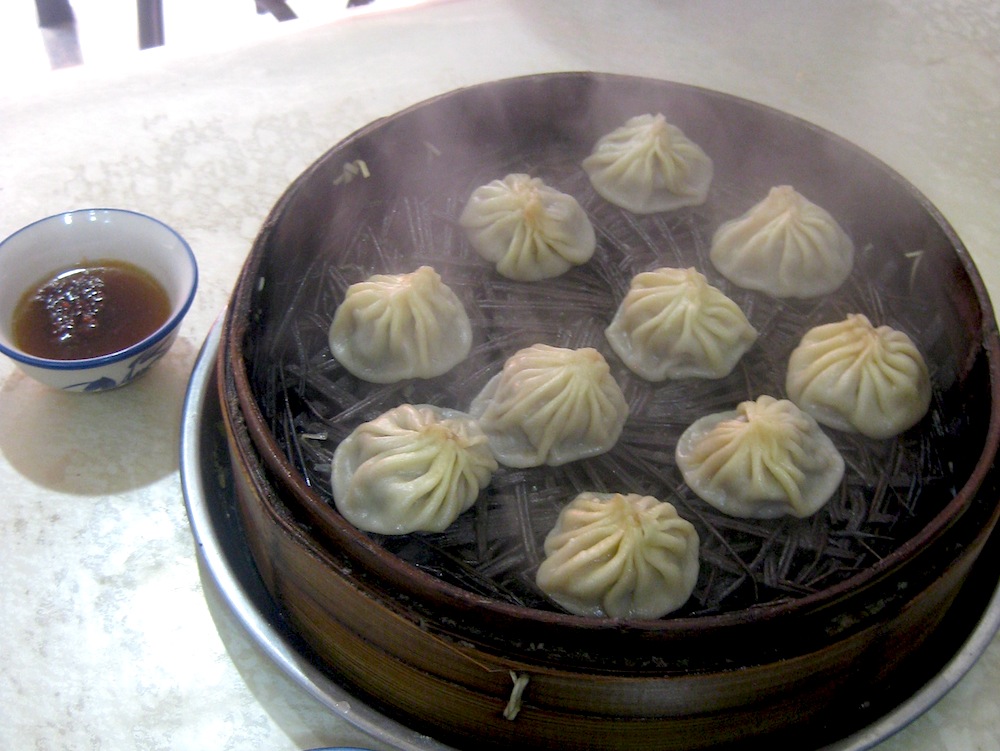 We started with a bowl of dumpling soup, made by the cook pictured at the top of this post, and a basket of mutton-filled Jiasan Soup Buns (贾三灌汤包子), which were like a halal version of Shanghai xiǎolóngbāo.
Next, there was a bowl of one of Xi'an's most famous specialties, yángròu pàomó  (羊肉泡馍), a mutton soup with bits of hard "unleavened" bread that softens in the broth. The result was delicious and comforting.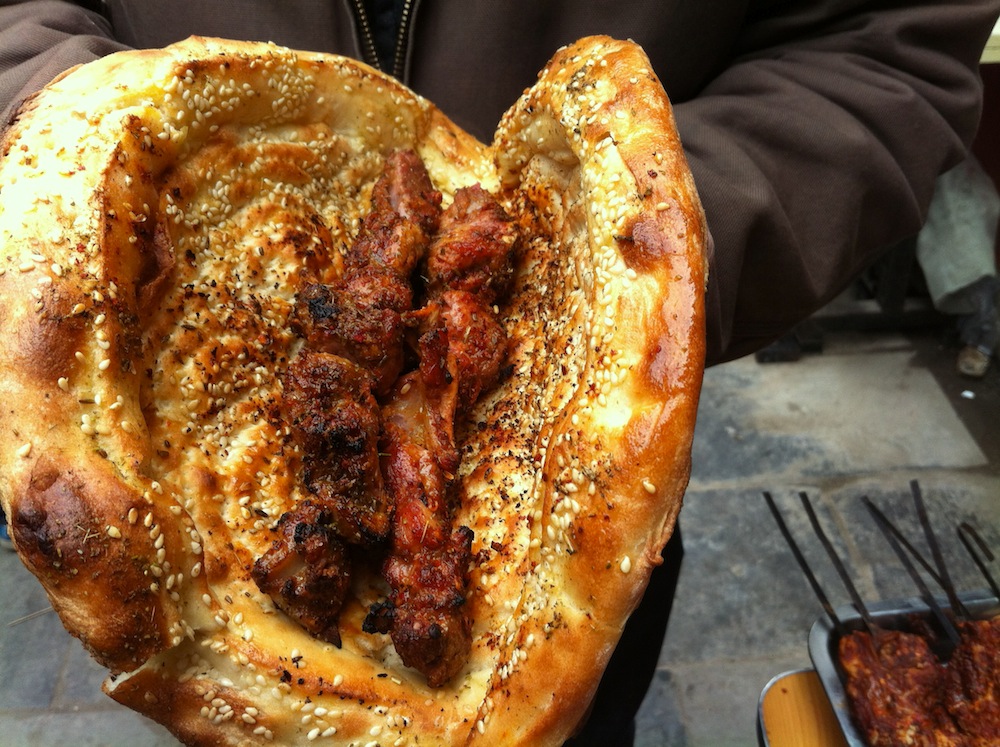 Then, a helping of grilled lamb skewers (kǎo yángròu, 烤羊肉) on freshly roasted flat bread (kǎo náng, 烤馕).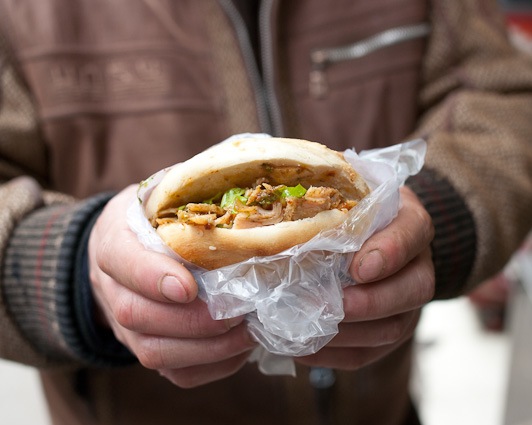 And a delicious ròujiāmó (肉夹馍), a sandwich of lamb on a puffy flatbread. It was so delicious, we nearly went back and ordered a second one, but our stomachs protested.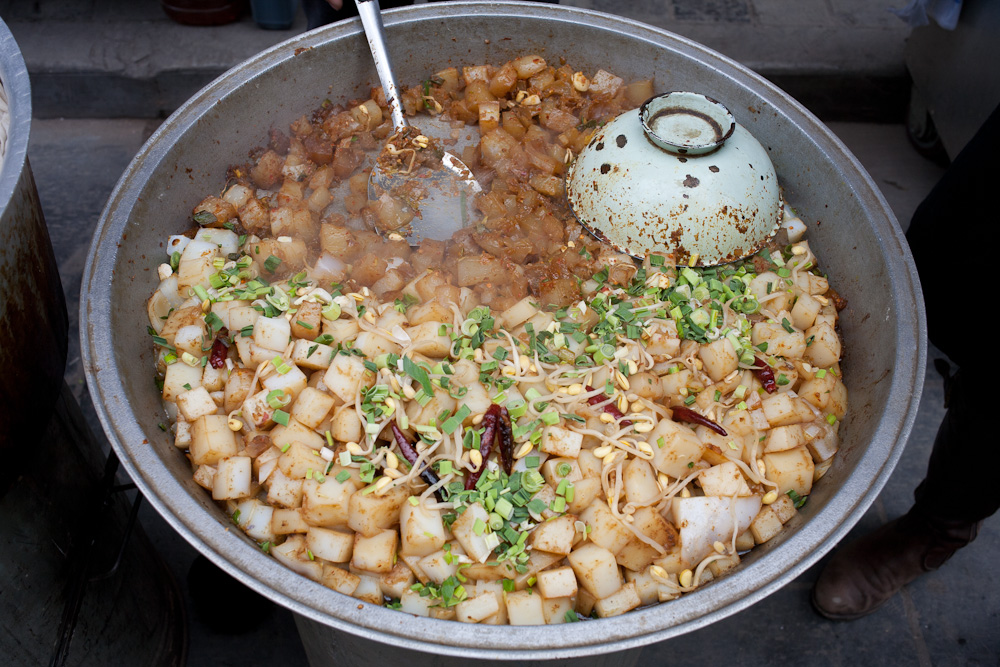 Lastly, there were some tender potatoes cooked with chile, cumin, scallion greens, and bean sprouts…
…a bowl of májiàng liángpí (麻酱凉皮), thick, toothsome noodles served cold tossed with a sweet sesame sauce (and augmented by a bit of chile oil and vinegar)…
And a sandwich of mutton (or beef?) filled with tender stewed strips of leeks.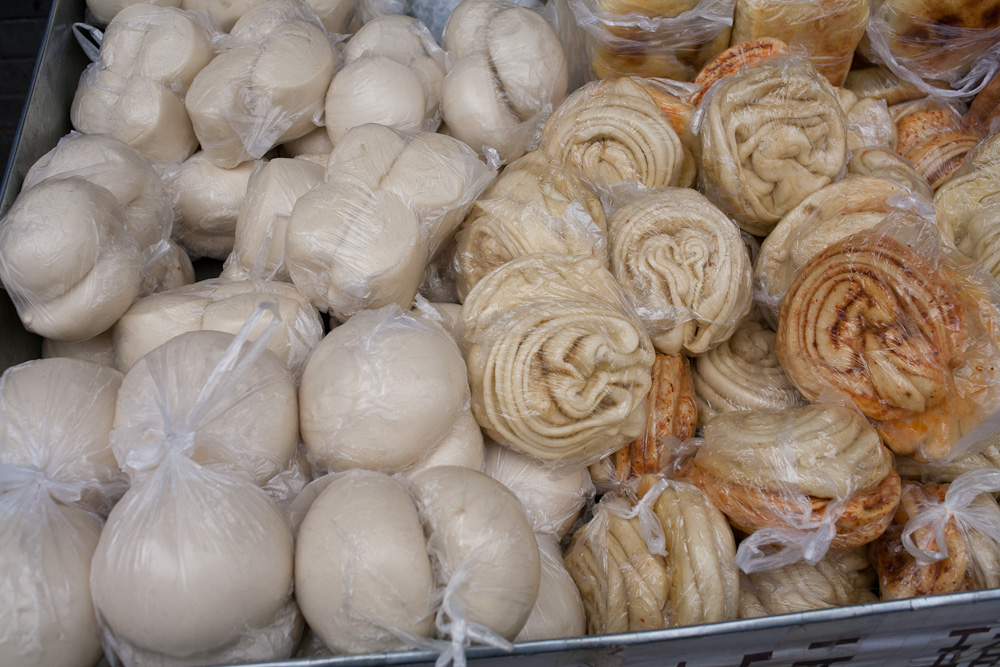 And of course, before we left, we loaded up on lots of steamed sweet buns filled with sesame paste and other sweet treats.
Photos: Georgia Freedman (2), Josh Wand (2), Georgia Freedman, Josh Wand (2), Georgia Freedman, Josh Wand (2).
✺